BALIEM VALLEY TREKKING & CULTURE TOUR
Most popular destination  and rich of the culture in Papua
D1. JAKARTA-SENTANI-WAMENA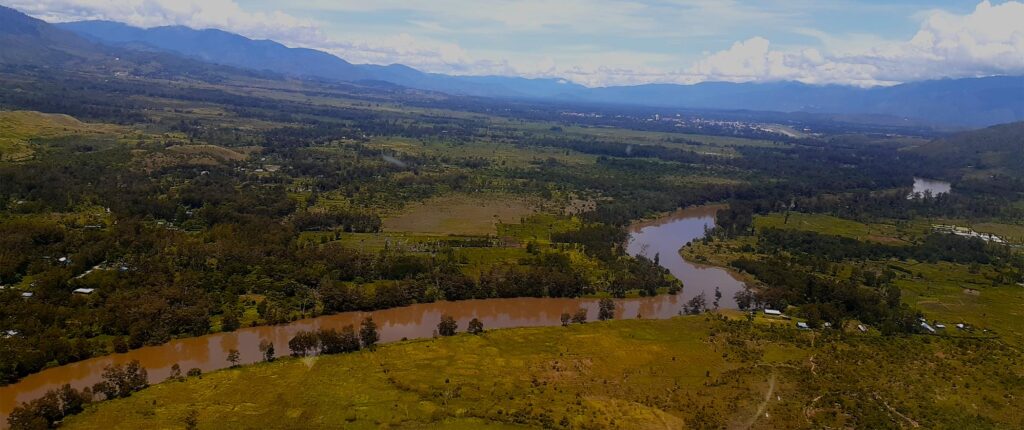 On the day your arrival in Wamena airport your English speaking guide and driver they will pick you up Airport. Transfer to the Baliem Pilamo Hotel. Organize travel permit in police office and after obtain travel permit visit local market back to the Hotel. Free time.
Lunch, dinner in the restaurant. Overnight in the Baliem Pilamo Hotel.
D2. TOUR TO THE NORTH IN THE BALIEM VALLEY
After breakfast start drive to the northern of wamena there are some remarkable you should visit they are Mummy in Jiwika village including with rural community. The villagers will agree to welcome you, other than carefully with photo shooting to them. Therefore ask them before you go to photograph.
Next is you can continue explore more north direction visit cave and trekking to Suroba, kumugima and visit white sands in Akima.  Drive back to Wamena, Hotel. Lunch on the way. Dinner in the Restaurant. Overnight in Baliem Pilamo Hotel.
D3. THE BEST TREKKING SOUTHERN IN THE BALIEM VALLEY
After breakfas, pack your smallback pack and go trekking. So from baliem pilamo hotel by to Sogokmo or Jetni. End of the transport, start walking by your own toots and pass kurima, cross hanging bridge, seima. You can stop next to the Baliem River and lunch. After lunh continue and cross second baliem suspension bridge a  hanging bridge beside which is a small memorial to a Japanese tourist and his local Dani Guide who drowned and get die. Arrive to sogokmo to Wamena by car. Dinner in the restaurant and sleeping in the Baliem Pilamo Hotel. 
D4. CULTURE TOUR - PIG FEAST IN DANI VILLAGE
 Welcome to Dani village visit our rich cultural life. Our highlights of performances:
Mock battles; they will performance how to flight with other enemies with traditional guns are spears, bow arrow.
Tribal dance
Fire friction; here they will make fire by Rotan how and people still using until now. This is not performance but show you reality.
Traditional /tribal dance; a team of this group dance of winner of war and dance of traditional.
slaughter a pig by bow and bamboo arrows
Cooking sweet potatoes in hole ground with hot rocks.
D. DEPARTURE (WAMENA-SENTANI)
Leaving to the airport based on your departure time. And you can visit next destination by your own service.
price include & not include
according the tour price price is
1 person $2,000.000
2 people $2,300.00
Small group tour 3-5/6 People. Price  $1,650.00 per-person
big group tour  5 to 10/15 People. Price is $1,250.000 per-person
Price included is
English speaking guide & porter
All transportation
All entrance cost according the program
Foods (Breakfast, Lunch, dinner)
Sleeping 4 night in the Hotel
Drinking water during the tours
Pig celebration
Price not include is
All plane ticket
All airport tax
Any soft drinking water
Photo trekking but photo during the pig celebration is free
Shopping souvenir
Tipping (guide /porters, driver)